2016 Sam Vinciullo 'Warner Glen Red / White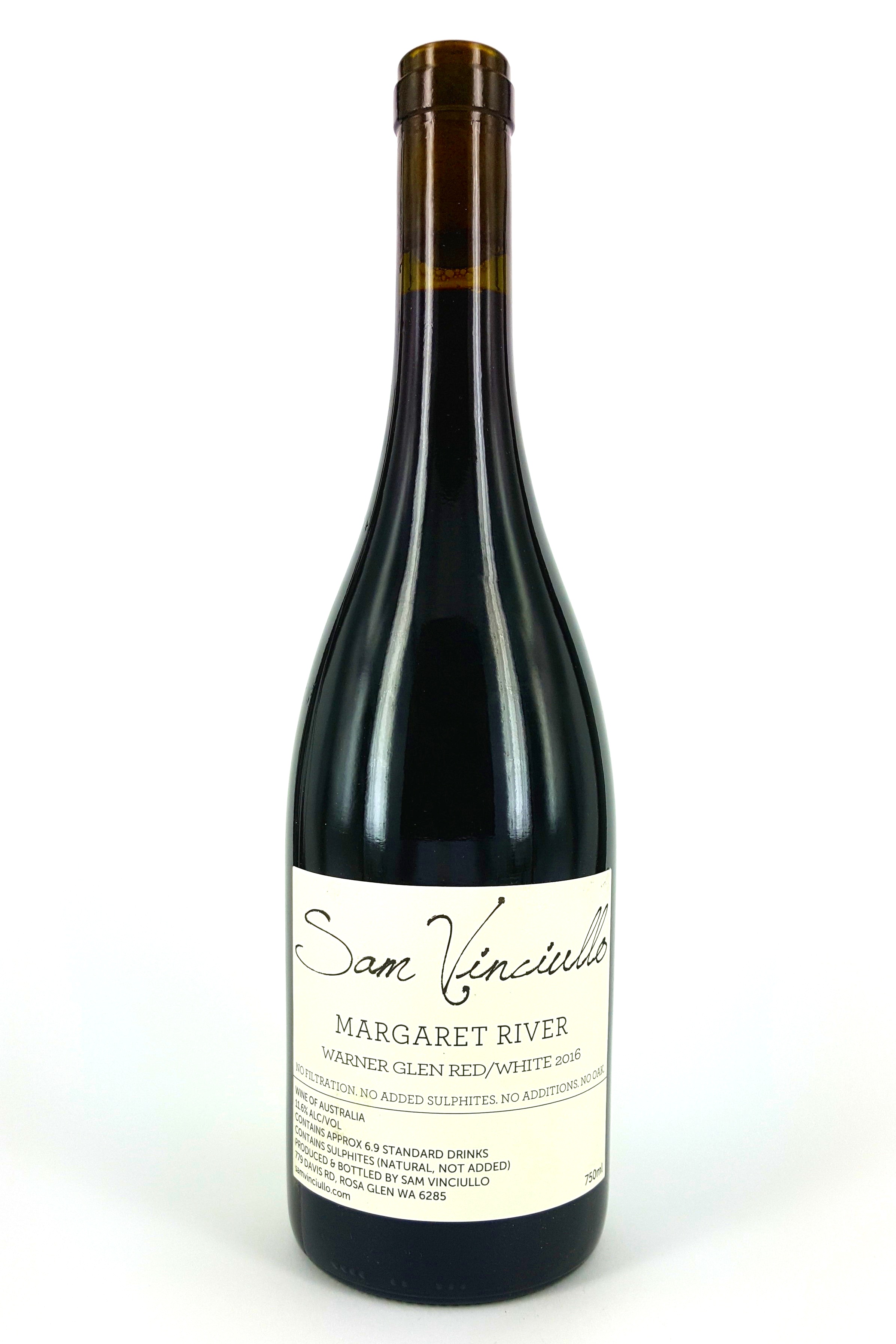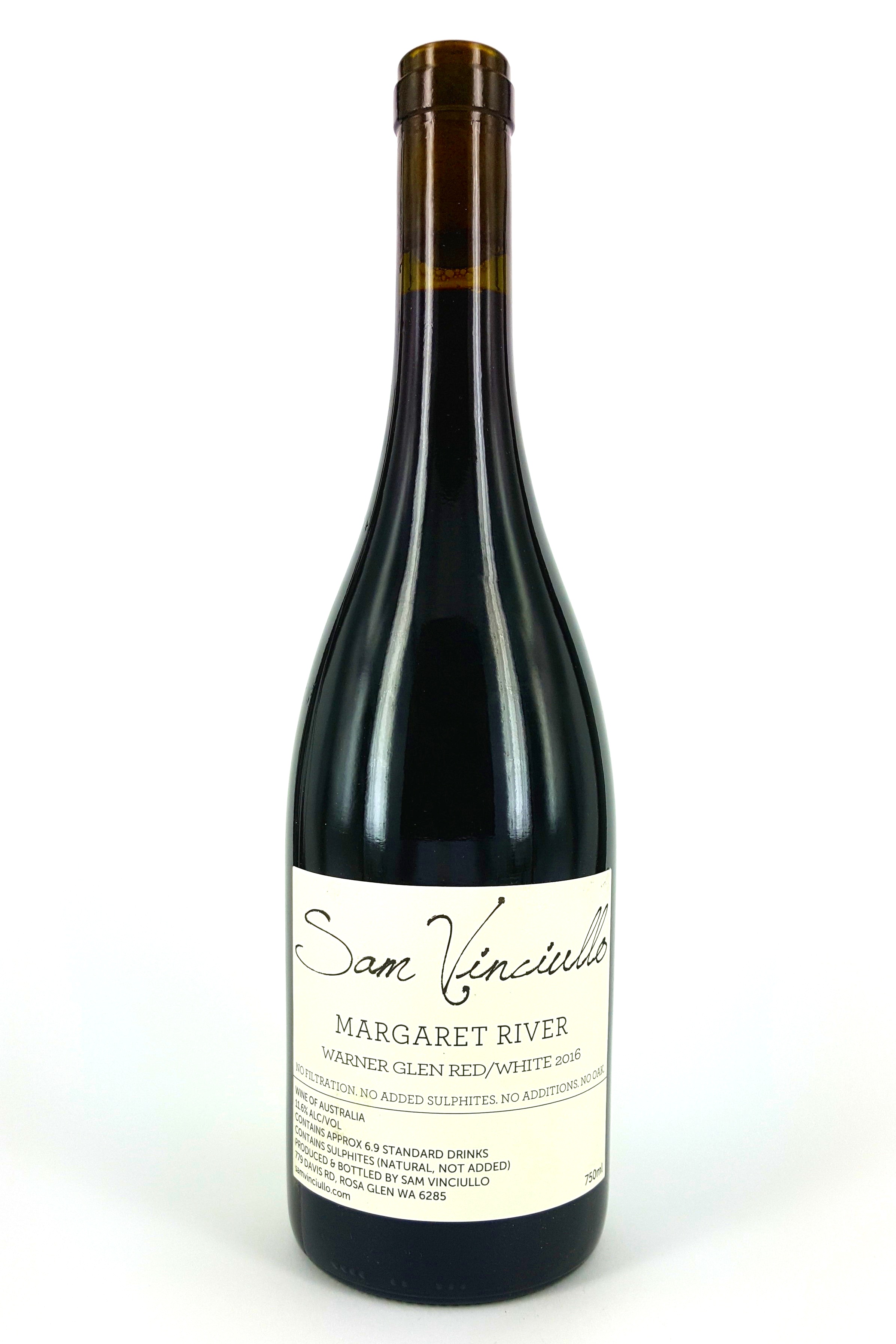 2016 Sam Vinciullo 'Warner Glen Red / White
In 2015 Margaret River leader Sam Vinciullo decided to make this totally original blend of Merlot and Semillon and the wine was an extraordinary hit. The blend creates an incredibly complete drink and is testament to just how talented Sam is.
So, the Red/White is back in 2016 and it bears all of the fresh, medium bodied delicousness of its predecessor.
The fruit is dark but the acidity is bright, making the wine utterly refreshing and perfect with or without food.
Like all of Sam's wines, it is made and matured in inert vessels, rather than wood, and as a result it retains all of the wonderfully delicious primary fruit that the vineyard provides.
In terms of winemaking, Sam harvested and fermented the two components separately and then blended them before malolactic conversion.
Believe me when I say that making wine like this takes an enormous amount of skill and a perfectionists touch.
It's best served cool - though less so in winter - 15-18C is perfect.
Enjoy!